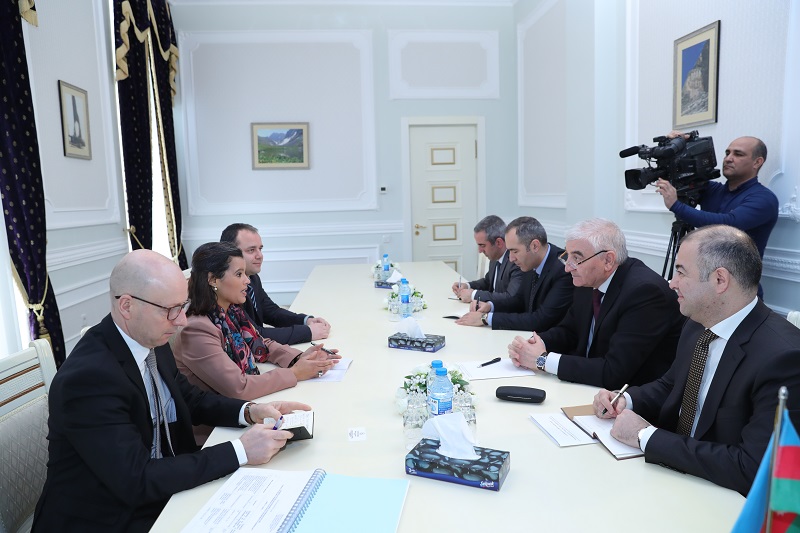 Chairman of Azerbaijan's Central Election Commission (CEC) Mazahir Panahov on Tuesday met with a delegation of the OSCE Parliamentary Assembly.
Panahov expressed his satisfaction with the meeting held on the eve of the presidential election in Azerbaijan, noting that the CEC attaches special importance to mutually beneficial cooperation with influential international organizations and their bodies, the CEC's Media and Public Relations Department told Sechki-2018.az.
He noted that the study of international experience is of great importance in terms of improving the election practice.
Nilza Sena, Portuguese MP, member and coordinator of the OSCE PA, demonstrated interest in Azerbaijan's electoral system, the operational principles of the election commissions and the preparatory work done for the presidential election.
Answering the guests' questions, the CEC chairman spoke in detail about the high-level preparatory work carried out to hold a free, fair and transparent election.
The sides also exchanged views on other issues of mutual interest.
https://www.sechki-2018.az/en/view/news/694/azerbaijani-cec-chairman-meets-osce-pa-delegation