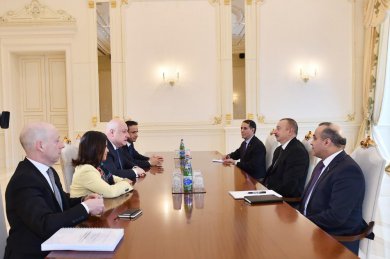 Azerbaijan's President Ilham Aliyev received a delegation led by President of the OSCE Parliamentary Assembly George Tsereteli on March 12.
The sides referred to the upcoming presidential election in Azerbaijan.
President Ilham Aliyev expressed his confidence that the upcoming election will be held transparently and fairly and will reflect the Azerbaijani people's will.
https://www.sechki-2018.az/en/view/news/640/ilham-aliyev-upcoming-presidential-election-in-azerbaijan-will-reflect-people%E2%80%99s-will