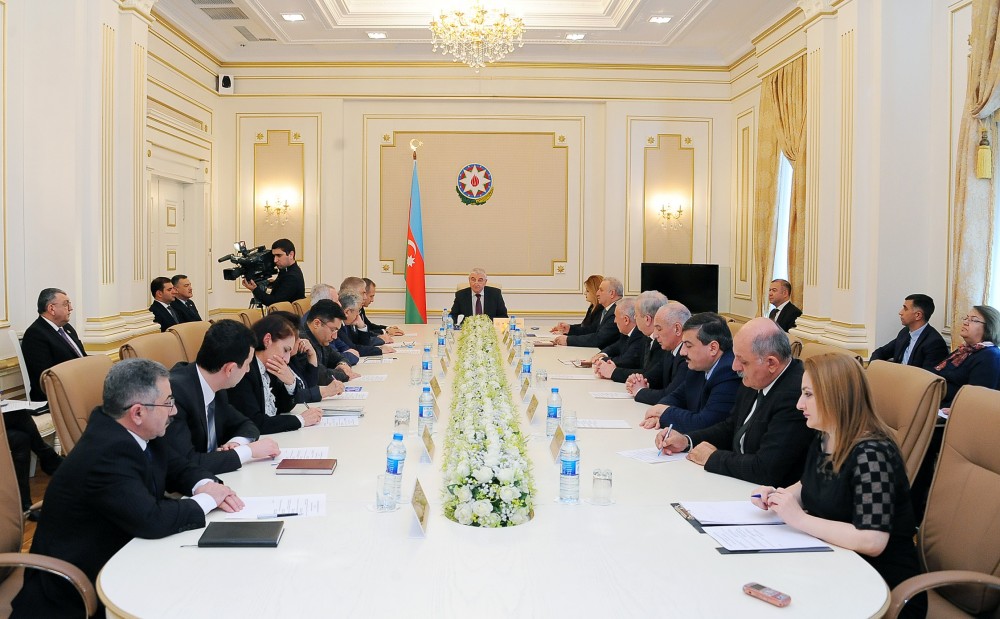 The Central Election Commission (CEC) held a session chaired by Mr. Mazahir Panahov on March 6, 2018. Firstly, the session minute of the Commission dated March 2, 2018 were approved.
Later, the issue on the rules for the text, format, number and preparation of ballot papers in the Presidential elections of the Republic of Azerbaijan, appointed to April 11, 2018 were approved upon the discussion of the Commission members and it was decided to print 5347803 (five million three hundred and forty seven thousand eight hundred and three) ballot papers.
During the session the membership of Aydin Boyukkishi Mirzezadeh, member with consultative right at CEC appointed by New Azerbaijan Party was approved.
The structures of some Constituency Election Commissions were amended at the Commission session.
During the session attended by mass media representatives, current issues were also considered.
Media and Public Relations Department
CEC Secretariat