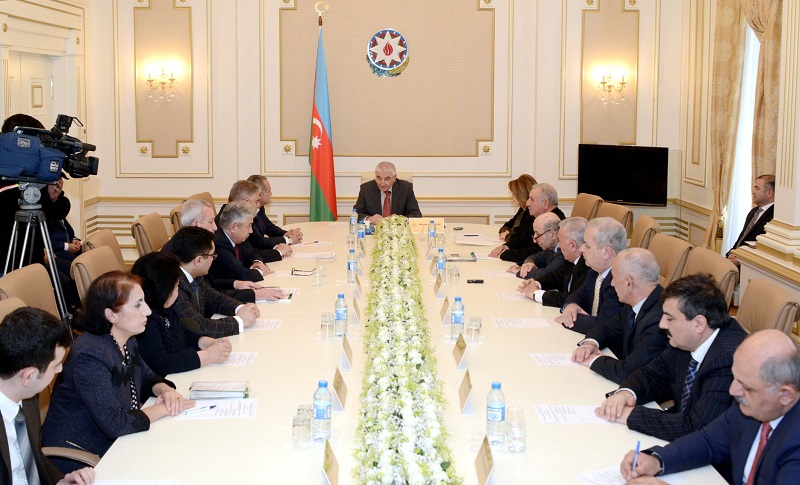 The Central Election Commission (CEC) held a session chaired by Mr. Mazahir Panahov on February 19, 2018. Firstly, the session minute of the Commission dated February 17, 2018 were approved.

Later, the issue on the compilation of permanent voters' list on the country was considered. After the Commission members have discussed the issue, it was decided to complete the works on the update, compilation, approval and publicize of permanent voters' list of 2018 up to March 3, 2018.
During the session the candidacy of Ramazan Alakbar Bakirov, nominated on own initiative in the Presidential elections appointed to April 11, 2018 was approved.
Current issues were also considered at the session attended by the representatives of international organizations, diplomatic missions of foreign countries and mass media representatives.
Media and Public Relations Department
CEC Secretariat